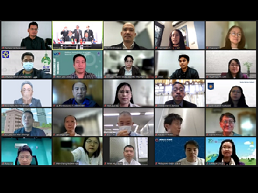 ECCJ held the online seminar for ASEAN member states on human resource capacity building for energy efficiency and conservation in building secter in FY2022 as ECAP29
<Training program>
<Background>
Since the Paris Agreenment took effect in 2016, the efforts to reduce greenhouse gas emissions and realize low carbonization were addressed as more important issues, and under the direction of METI to benefit the private sector, ECCJ has been working in cooperation with JASE-W to promote Zero Energy Building (ZEB), a major energy conservation policy in Japan's building sector within ASEAN. These activities have resulted in the creation of ZEB category to the ASEAN Energy Award in 2019 which contribute to the dissemination of ZEB and establishment of the international standardization (ISO / TS23764) of Japan's ZEB promotion approach (ZEB Family Concept) in September 2022.
Based on the above background, in this year's ECAP29, ECCJ will implement the workshop aiming to promote ZEB in ASEAN with the theme of an effort toward carbon neutrality (CN) in the building sector as one of the activities under AJEEP Scheme 5, which was launched this year.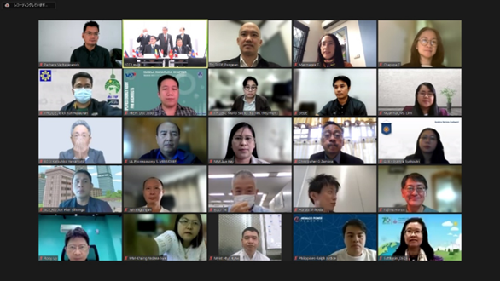 Participants
<Purposes and Details>
To contribute to the promotion of energy conservation buildings in ASEAN Member States through the information provision aimed at policy making for ZEB and disseminating the latest technologies, toward carbon neutrality.
(a) Introduction of Japan's ZEB promotion policy and its current status
 - Introduction of ZEB Planner System and ZEB Design Guidelines (SII: Sustainable open Innovation Initiative)
 - Introduction of ZEB category award winners in the Energy Conservation Grand
 Prize Award conducted by ECCJ to further raise awareness of ZEB (from the award winners).
(b) Contents based on AJEEP Scheme 5 activities
 – Introduction of the case studies of ZEB renovation building and technologies for ZEB realization
 – Discussion on energy audit for ZEB realization projects
(c) Efforts for ZEB realization from ASEAN side
 – Introduction of ASEAN Energy Award winning buildings (ZEB), etc.
(d) Online tours of ZEB (case studies of renovation to ZEB)
Initiatives of Kurume City in Kyushu (ANRE Commissioner Award of the Energy Conservation Grand Prize Award)

<Result>
(a) It was understood that the ZEB is effective for achieving Carbon Neutrality
(b) Showing the real example of ZEB by retrofitting encouraged to spread ZEB in AMS countries